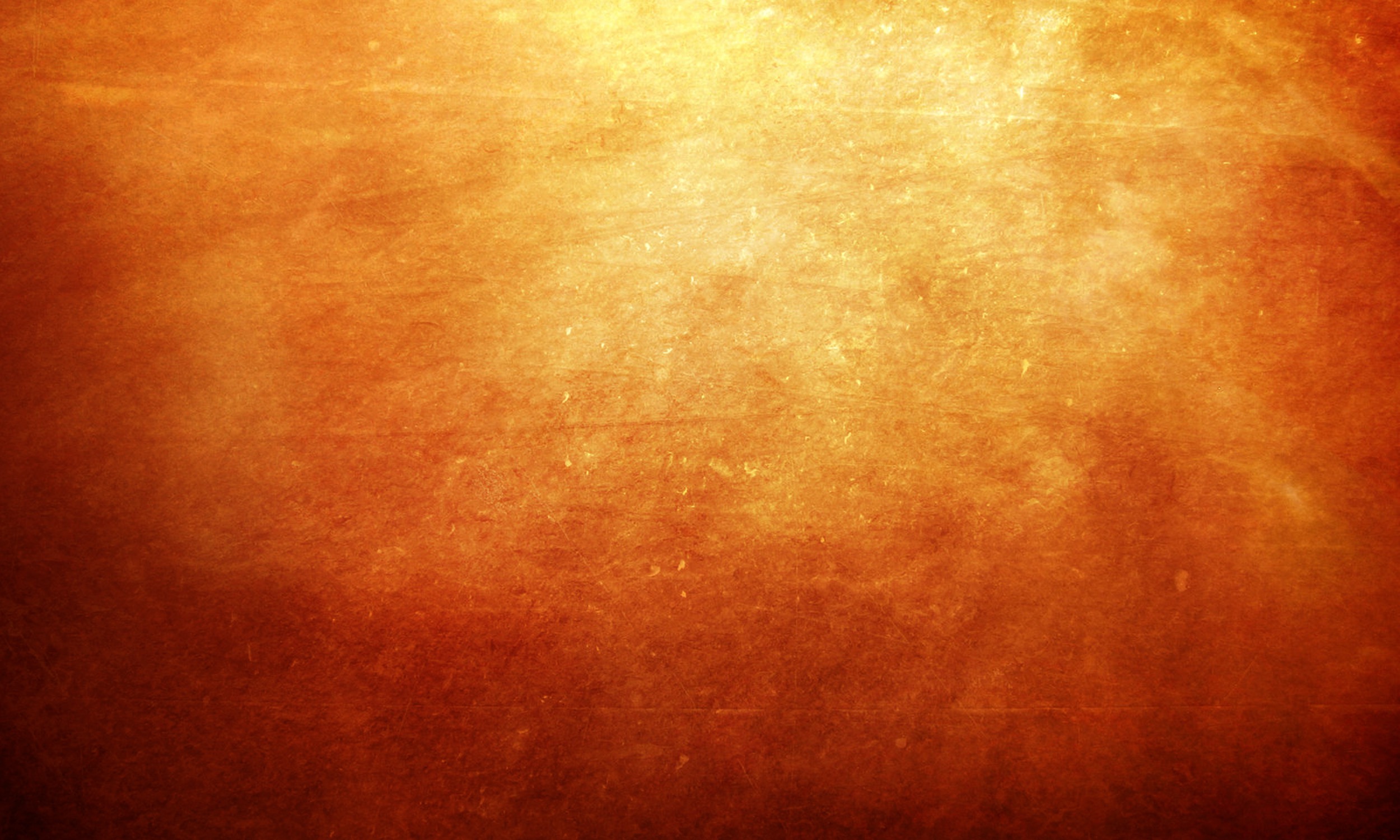 "Struggle Well is
innovative, brilliant,
and important—
and it works."
Admiral eric olson
"in these stories
readers will find
pathways toward their
own transformations."
Dr. richard tedeschi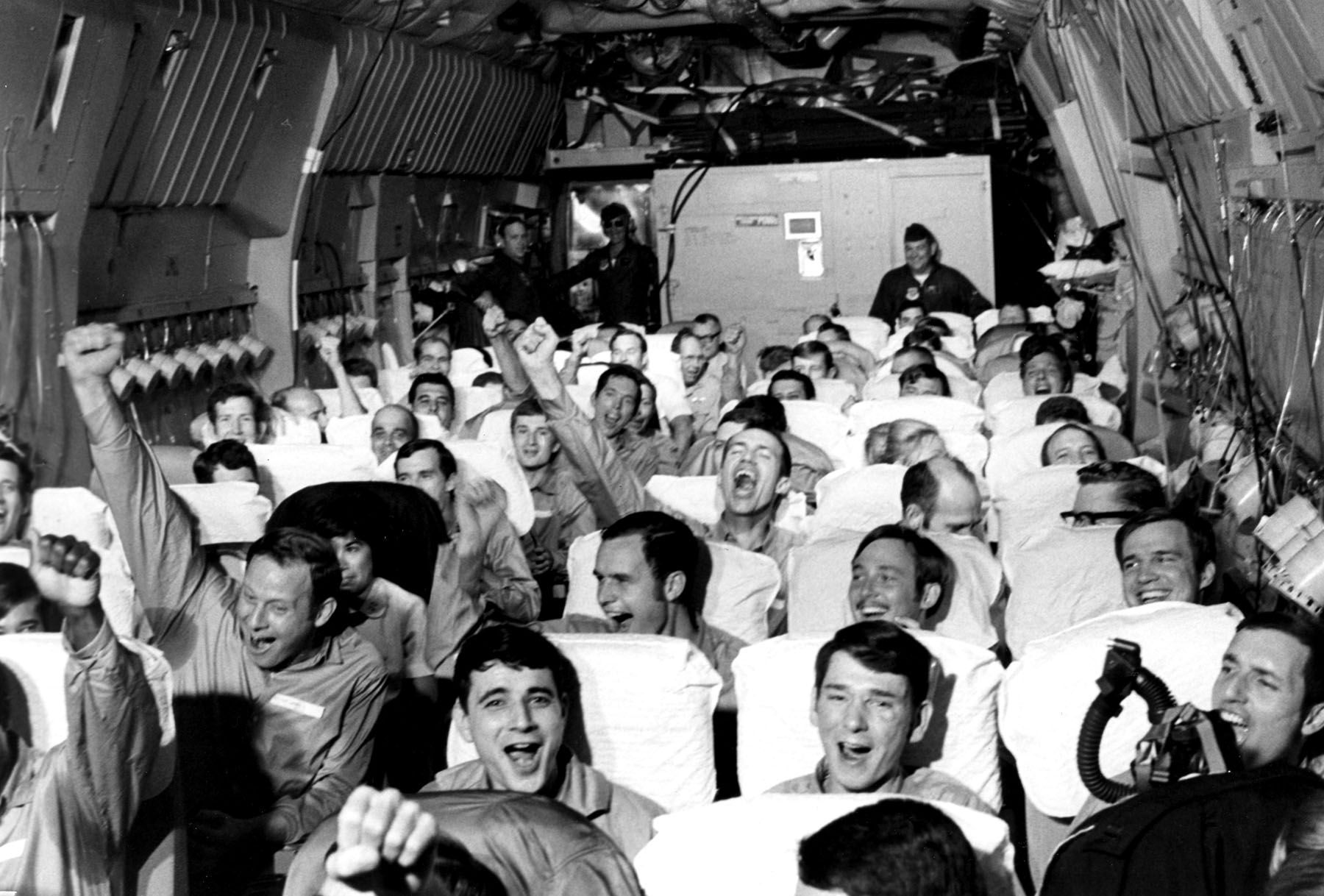 "struggle is a terrible thing
to waste."
- charlie plumb
6-year hanoi hilton prisoner of war
author of struggle well forewOrd
Your struggle may come in different forms, and be given one of many different names, such as anxiety, depression, addiction, and/or PTSD. No matter how much you or a loved one is struggling, one thing is almost certainly clear: you aren't living the life you desire or deserve. Still, there is hope. By embracing the struggle, you can stop surviving and start thriving.
Ken Falke and Josh Goldberg train combat veterans battling PTSD to understand and achieve Posttraumatic Growth (PTG). PTG helps you embrace times of struggle, and this book provides actionable strategies for making peace with your past, living in the present, and planning for a great future. Through Ken and Josh's work, thousands have transformed struggle into strength and growth. Now it is your turn to Struggle Well.
KEN FALKE
Ken is a 21-year combat veteran of the U.S. Navy Explosive Ordnance Disposal (EOD) community and retired Master Chief Petty Officer. Ken is highly respected around the world as an innovative and forward thinking leader on the subjects of wounded warrior care, military and veteran transition, counterterrorism, military training, and innovative technology development.
Ken's passion is taking care of his fellow combat veterans and their family members, and he is chairman and founder of Boulder Crest, an organization focused on the teachings of posttraumatic growth, and the EOD Warrior Foundation. Ken spends the majority of his time educating the public and private sectors on the issues surrounding the long-term care of our returning military personnel and their families from the last 16 years of war.
Ken is a serial entrepreneur. He was the Founder and CEO of A-T Solutions, which is a recognized international expert and valuable global asset in combating the war on terrorism. At the forefront of providing training and consulting services in the Anti- and Counter-Terrorism industry, A-T Solutions was named four consecutive years to the Annual Inc. 500 fastest growing privately held companies in the U.S. Also recognized in Entrepreneur Magazines' Hot 500 List, the Washington Technology "Fast 50", Smart CEO's "Future 50", and the winner of the very prestigious Greater Washington Area Government Contractor Award in the category of companies $75M-$100M. In 2010, Ken was named as the Entrepreneur of the Year for the Fredericksburg, Virginia Regional Chamber of Commerce and selected as a finalist in the prestigious Ernst and Young Entrepreneur of the Year program.
Ken also founded Shoulder 2 Shoulder, Inc. a multimedia technology company and prior to selling his share of the company, he served as the CEO for six years.
Ken is married to Julia Falke (for the last 35 years) and has two daughters Gennavieve (29) and Rhian (24). Ken' daughter Genna is married to Brayden Keller. Ken and Julia are grandparents to Troy, Riley, Cameron, and Gwendolyn.
Prior to Ken's professional career, he was an avid hockey player and struggling student that barely graduated high school.
JOSH GOLDBERG
Josh was named the Executive Director of the Boulder Crest Institute for Posttraumatic Growth in January 2018. In this role, Josh is responsible for leading the development and delivery of training, technology, research and evaluation, and social and policy changes solutions based on the science of Posttraumatic Growth. This includes efforts to scale Boulder Crest's breakthrough Warrior PATHH and Family PATHH programs.
Josh joined Boulder Crest in June 2014 and served as the organization's Director of Strategy until the end of 2017. In this role, Josh was responsible for the development of strategy - ranging from marketing, communications and strategic partnerships to program delivery and follow-on support. Josh led Boulder Crest's efforts to develop the nation's first comprehensive, non-clinical curriculum for Post-Traumatic Growth, based on the breakthrough Warrior PATHH program, and is the author of five books: the Warrior PATHH Instructor Guide, Warrior PATHH Student Guide, Warrior PATHH Journal, A Warrior's Journey, and Struggle Well.
In 2017, Josh was named as one of 60 Presidential Leadership Scholars. Established by the presidential centers of George W. Bush, William J. Clinton, George H.W. Bush, and Lyndon B. Johnson, the Presidential Leadership Scholar program is an innovative leadership program designed to ensure that scholars have the opportunity to succeed in creating and executing meaningful and impactful leadership projects in communities across the nation.
Prior to joining Boulder Crest, Josh worked as a communications executive at ExxonMobil's Dallas headquarters from 2006-2011, and was an entrepreneur-in-residence at 2M Companies. During his time at 2M, Josh began advising several non-profit organizations supporting veterans, with a specific focus on PTSD. After volunteering for a number of months, and in recognition of the remarkable strength, capacity and potential of the men and women of the U.S. military, Josh decided to dedicate his life to ensuring that service members, veterans and their families had the opportunity to live the great lives they deserved – full of passion, purpose and service – here at home.
testimonials
Military leaders, world-class psychologists, and
thought leaders all agree that Struggle Well
is innovative, impactful, and transformative.
general hugh shelton
us army (retired)
14th chairman of joint chiefs of staff
 
"Having spent the majority of my life serving with and leading the brave men and women of our Armed Forces, I learned firsthand the difference between 'average' and 'outstanding.' The difference isn't about who gets knocked down but about who, after going down, gets back up stronger and better for their struggles, failures, or challenges. Ken Falke and Josh Goldberg address the attributes that make our military men and women absolutely remarkable, and provide a road map for growing from the challenges we face."
admiral eric olson
us navy (retired)
former commander
united special operations command
"Over the past four years, Ken and Josh have built a world-class program on the conviction that physical and mental trauma can actually present opportunities for personal transformation and growth. With leadership, training, and structure, they encourage, motivate, and inspire the confidence that helps people overcome life's challenges. Struggle Well is innovative, brilliant, and important—and it works."
dr. richard tedeschi, phd
professor of psychology,
unc-charlotte
"Ken Falke and Josh Goldberg have built a remarkable organization to help those who have faced life's greatest challenges. Their open minds and dedication to innovation have produced Struggle Well, with personal accounts of how they have found ways to transform their own lives. In these stories, readers will find pathways toward their own transformations."
dr. bret moore
former Army psychologist
Iraq War veteran, and author of Wheels Down: Adjusting to Life after Deployment
"Struggle Well is a superb account of how two highly respected thought leaders are shifting our view of combat trauma from one of disorder and dysfunction to one of evolution and growth."
JIM RENDON
author
UPSIDE, the new science of posttraumatic growth
"At Boulder Crest Retreat, Ken Falke and Josh Goldberg have created a program that is truly revolutionary and effective. Most programs aim to help struggling veterans function in the aftermath of trauma. Boulder Crest is the first program that trains these veterans to grow from their experience, to use their trauma to become better people, and to lead more meaningful lives. Struggle Well, which reflects the authors' deep understanding of this complex problem, is a compelling and engaging read and crucial for anyone who is suffering in the aftermath of trauma."
MEDIA COVERAGE
Struggle Well is capturing the attention of television, print, and radio outlets and podcasts from across the country. Check out where we are spreading the word below.
Ken Falke on ABC 7 in Washington d.c.
Ken was in studio to talk about strategies you can use to improve your mental health.
Ken Falke and dr. bret moore in psychology today
Ken joined Dr. Bret Moore (a twice deployed former Army psychologist) to write this important article called, "Posttraumatic Growth: Shifting from Dysfunction to Evolution."
KEN FALKE ON MENTAL HEALTH News radio
Ken joined Kristin Walker for a in-depth discussion about mental health and Struggle Well.
josh goldberg on all marine radio
As a follow-up to Ken's appearance on All Marine Radio, Josh joined Mac to talk about the inspiration drawn from the Hanoi Hilton and his take on Struggling Well.
KEN FALKE ON The higher practice podcast
Ken joined Keith Kerlander to talk about his journey from bomb disposal expert to mental health disruptor, and how to Struggle Well.
JOSH GOLDBERG on mentally ch(ill) podcast
Josh joined Kristen Carney for a discussion about PTSD, anxiety, struggling well, and boy bands. Kristen is leading a movement to talk openly and honestly about depression.
josh goldberg on Fox 11 in LA
Josh was interviewed in studio to talk about dealing with depression, struggling well, and the strength of our nation's veterans.
KEN FALKE in the new york daily news
In response to the bombings that took place in and around Austin, Texas, Ken shared some of his bomb disposal expertise and the "it can't happen here" mentality.
josh goldberg on Live long and master aging podcast
Josh joined Peter Bowes to talk about his journey from struggle to strength, the impact of mental health challenges on physical health, and how to Struggle Well.
STRUGGLE WELL FEATURED IN PUBLISHERS WEEKLY
Struggle Well was featured in the #1 trade publication, Publishers Weekly.
KEN FALKE ON MENTAL HEALTH WARRIORS PODCAST
Ken joined Jason MacKenzie for a discussion about Struggle Well, Posttraumatic Growth, and the potential for anyone to take what does not kill you and use it to make you stronger.
KEN FALKE ON Super normal podcast
Ken joined Samantha Sedlack for the Super Normal Podcast, and had a great
discussion about PTG and Struggle Well.
KEN FALKE ON ALL MARINE RADIO
In this comprehensive discussion with former Marine Michael "Mac" McNamara, Ken talks about how Boulder Crest came to be and his Struggle Well philosophy.
KEN FALKE ON NOT ANOTHER ANXIETY SHOW
Ken joined Kelli Walker for a discussion about the use of military training concepts in times of struggle, his story, and how to Struggle Well.
resources
Struggle Well features a host of opportunities for you to not just read the book - but to live the book! This includes two documents that we promised to share on our website - one from Chapter Three regarding childhood training and experiences, and the second in Chapter Five regarding goalsetting. You can find those documents below.
MY OLD STORY (M.O.S.)
Chapter Three - Look Back to Move Forward - talks about the profound impact that good and bad childhood training and experiences can have on our ability to Struggle Well. On page 135, we invited you to take a look at your childhood training and experiences, and to connect with others to share what you learned on your fact finding mission. The M.O.S. is available by clicking on the link to the left.
setting goals
Chapter Five - Creating and Living Your New Story - focuses on the importance of creating and living a new, positive, and forward-looking story. We know that a key to being successful in that effort - and achieving Posttraumatic Growth - is setting, tracking, and achieving goals. To support you in that process, we are sharing our goalsetting form, discussed on page 239. Get after it!
READER REVIEWS
Since Struggle Well hit the shelves, we have received incredible comments and reviews - all of the 5-star variety - from readers across the globe. Below are a sampling of some of those reviews.
Taking struggle and using it as a basis to growth in the individual and our society
Excellent book outlining the path of Post Traumatic Growth. The knowledge, from experience and research by Ken and Josh, is a proven way to regain control of your life for anyone suffering from, not only Veterans and First Responders suffering PTSD, but anyone. The PATHH program developed at Boulder Crest Retreat, developed over the past five years, has been proven very effective. It is the only comprehensive guide to PTG and healing. We, as a society, are lucky Ken and Josh have decided to share their's and others experiences with us in this wonderful book.
Suffering sucks, but it can be ennobling
"Struggle Well" is a breakthrough book that deals honestly with the needs of men and women who have been deeply impacted by war and other traumatic events. Pills, unsolicited and thoughtless advice and ill conceived "treatments" have done little to address the deep needs of warriors and first responders. During my time in service during Vietnam I had many clients who struggled to replace horrible memories with good ones, to build a new reality that didn't deny what they'd been through but they managed to gradually "move on". As I stayed involved over the years I noted that this was getting harder for returning veterans, Something had changed, perhaps the 24/7 nature of war in a combat zone is what's different - certainly deployments are longer and more frequent. Whatever the reason I witnessed countless warriors come back only to be trapped in a diagnosis that typecast them and a VA system that medicated them into severe addictions. What Ken has created at Boulder Crest and what he now lays out in "Struggle Well" is by far the best effort currently underway. The approach isn't new, it builds on deep truths. Suffering sucks, but it can be ennobling. How we respond to trauma of every kind is a choice - our final freedom. This book lays out a practical way how to, quoting Dusty's colorful phrase, "un-f*** yourself". We have to do the work and it can't be done if we have no hope. While reading the opening chapters the scripture from Jeremiah 29:11 - "For I know the plans I have for you" declares the Lord, "plans to prosper you and not harm you, plans to give you hope and a future." kept running through my head. This is the message we need to hear. I'm grateful that Ken and Josh tell it like it is in their new book. There's no BS between these covers, no therapeutic gobbledygook and no magic. But there is hope and a roadmap that we all can follow.
A bold and timely argument for facing down adversity.
A timely book with a compelling argument for how to recover and thrive after trauma. The authors' have spent years working with military veterans and medical experts and have distilled the best research and the best of their experiences in these pages. In doing so, they have made a real contribution to the conversation on post-traumatic stress, with productive and original recommendations. What Falke and Goldberg have accomplished here, though, deserves a review well beyond military circles. Their insights and methods will strike a chord among all those who have suffered trauma, or know someone who has. And they may just have reminded us all of how to live well and live together whatever our circumstances. Thank you Ken and Josh.
Highly recommended - actionable strategies and insights from though leaders in Posttraumatic Growth
Ken and Josh pull from years of experience growing Boulder Crest Retreat and their program focusing on Posttraumatic Growth to share key lessons and insights. Great book with actionable strategies for living a fuller life. Highly recommended.
Highly recommended read for anyone receiving or giving care associated with trauma
The program at Boulder Crest Retreat is an excellent example of how all trauma impacted veterans should be cared for. I have visited the retreat, talked with veterans who both receive program assistance and offer program support. The process (and results) of this program is light years ahead of what the VA provides and is worthy of direct federal funding in order to expand and replicate this form of care with dignity and respect to all veterans. This is a hand-up process that addresses the core issues trauma victims face on a daily basis; not a hand-out effort where trauma veterans can become heavily medicated and receive a few monthly hours of standard counseling sessions. Pills and the standard hour of counseling are steps; Boulder Crest is a process. In Struggle Well, Ken and Josh effectively walk the reader through the Boulder Crest process reflecting an in depth understanding of this multi-faceted/multi layered challenge. Why is this read is so compelling? Ken and Josh have become true practitioners in an area where devoted passion and sincere concern partner with effective holistic methods. And more important than the obvious results of the seminars is the follow on care and support provided which is vital to improving veterans lives in a manner where they can enjoy a more productive future (for both the veteran and his/her family). I would also recommend this read for anyone who deals with anxiety or depression or has a family member/loved one dealing with anxiety or depression.
Insightful, empathetic, eye-opening — a must read
This paragraph early in the book caught my attention right away:

"We've learned in working with veterans that their problems have a lot more to do what they are coming home to, rather than what they are coming back from. The military teaches men and women how to be Soldiers, but no one teaches them how to live a meaningful and productive life out of uniform. In truth, no one teaches civilians how to do that either—until now."

The authors explore the problem of PTSD in a way that looks at the whole person and their life story, not just a single experience. It's incredibly insightful. Anyone interested in this topic should pick this book up, you will not regret it.
Either way this book will help you heal or help you better understand how to help
If you are a vet either you know someone who is struggling or you may be struggling yourself. Either way this book will help you heal or help you better understand how to help. We are losing on average 22 vets a day to suicide. Struggling Well's program will hopefully reduce that number one vet a time.
A timely suite of tools!
Struggle Well delivers a timely suite of tools applicable to life beyond Veterans suffering from PTSD. Having a son who earned 100% disability ratings due to PTSD and TBI, Struggle Well provides inspirational insights applicable to our family and friends. Ken and Josh successfully organize and articulate a comprehensive approach to embrace the struggle. How much more could one ask? Ken served as a boss and mentor to me, for which I am eternally grateful. Knowing Ken, it's easy to see how he and Josh translate their experiences into specific, relatable skills. But by the Grace of God: one of our close peers buried a PTSD-troubled son recently--took his own life. We struggle through a similar fate every day, but now we're more prepared. Thank you for Struggle Well.
A book to lift us up
As a physician, I am struck by how much the medical system has to promise, and how little it has to offer, people who are struggling. In contrast, this accessible, practical and wise book felt like a gift of insight, a hand on the shoulder, and a practical guide through the process of thriving through (because of!) a period or life of struggle.

This book is narrated by two people: Ken and Josh. Of the two, Ken has a life story as a veteran that initially felt inaccessible to someone like me. Josh's story, on the other hand, felt more accessible. However, told together, I saw that the extraordinary and ordinary periods of struggle in all of our lives are linked.

Most importantly, I learned a lot while reading this book. First, that struggling in isolation, or allowing others to struggle in isolation, is a missed opportunity to build deeper connections with others. Second, that the stories we tell about our struggles—how we tell them—are both part of the process of struggling well as well as measures of our ability to hold their truths. And finally, I gained a deeper understanding of the relationship between growth and service.

In short, I highly recommend this book. My hope is that the methods in this book become taught and known widely. If the Boulder Crest Institute is leading the way, then I think it's an important place to watch and support.
Learn to struggle well
This is a "guide/bible" for those of us living a hell on earth. I have implemented this culture into my life, and I am a better man, learning to struggle well, in lieu of constantly chasing my fleeting soul around.
Helped me pull so much together
This book gave me 'text' to pull everything together for my mind to neatly wrap around. I can learn by doing, but I do so love good brain food in a book.

Struggle Well has given me a much needed push to continue to embrace balance in my life - and for me that is to truly find what my self care looks like. It's not cliche to say, that if you cannot take care of yourself - you cannot take care of others; it's a fact.

I highly recommend this book to anyone and everyone, not just combat veterans, or survivors or extreme trauma. It's for anyone needing a 'push' in life to be better, to do better. Cheers to Ken and Josh at Boulder Crest- and the whole team at the Virginia location. Carry on being so amazing at the work you do.
Must have book for anyone struggling in/with life!
This book ranks up there with some of the greatest books written on overcoming obstacles in life. This book is man inspired written by wise men who have experienced and mastered management of a life filled with struggle and the strength and wisdom of that it yields. Every human faces challenges in life but not every human knows how to navigate those challenges. This is the best road map anyone can can own. You can use it to reflect upon what you've learned while facing your next obstacle in life. College aged kids should read this book! As a combat veteran, this book serves as guard rails as I walk my path.
Roadmap to a meaningful life
This book is an excellent roadmap to help everyone realize and fulfill their life goals; particularly those who are at a perceived or actual roadblock which prevents them from attaining happiness along the journey we call life. As explained in the book there are a myriad of circumstances which prevent or derail people from staying on their desired tracks to living the good life (family, career, health); and Struggle Well outlines a proven path to success in attaining a life which is more desired and meaningful. These principles, if followed, help people get back on track towards a more meaningful life. The authors experienced a variety of roadblocks and interruptions in their respective paths and share them with the reader and encourage all to embrace the struggle using these principles. Their experiences help the reader understand the potential of the principles they espouse. This book will help others follow in their footsteps and attain a renewed interest in their own lives by "…embracing the struggle". An outstanding treatise on what it means to STRUGGLE WELL and be well!

Charles Krauthammer has a more succinct quote when sympathizing with Rick Ankiel, a can't miss pitcher who suddenly and inexplicably, could not find the plate. When discussing Ankiel Charles said "...the catastrophe that awaits everyone from a single false move, wrong turn, fatal encounter. Every life has such a moment. What distinguishes us is whether – and how --- we ever come back." Struggle Well helps people come back.
Struggling is part of the human experience
Ken and Josh wrote a great book for any one who is working through life's challenges. At every moment of every day, you encounter people carrying burdens—carrying stories. You have an opportunity to alter the fate of someone else's life by the way you engage them and make them feel. You can alter everything they think is possible for their existence. Can you imagine a greater privilege?
Five Stars
A must read by everyone not just someone who deals with this issue.
Ken and Josh have concisely outlined an amazing, sustainable strategy to "struggling well" and moving forwards...
I initially bought this book because of my involvement in several veterans nonprofits. I had no idea how universal the message of this book would be. Ken and Josh have concisely outlined an amazing, sustainable strategy to "struggling well" and moving towards post traumatic growth. Everyone would benefit from reading this book!
Don't waste good suffering
To live well I need to struggle well. Because of this book I will struggle better. Deeply insightful & honestly practical. No shortcuts. No easy buttons. Just keys to life, keys that could open the prison doors of trauma for someone you love to live their best life.
Must Read for those who struggle or know someone who struggles with PTSD
Struggle Well is a eye opening book that everyone should be reading if they are around individuals who struggle with PTSD.
I know others will make this quote in the book because it identifies the large issues with PTSD and Military men and women coming home and how do they come back to normal when their normal hasn't been "Normal"

"We've learned in working with veterans that their problems have a lot more to do what they are coming home to, rather than what they are coming back from. The military teaches men and women how to be Soldiers, but no one teaches them how to live a meaningful and productive life out of uniform. In truth, no one teaches civilians how to do that either—until now."

This story isn't anything new but the way it is written will help everyone better understand the mind set as well as those who struggle with PTSD and that their is help for those who are struggling to adjust back to "normal life."
PTSD effects not just the individual but those who surround them. Children, Wives, Family and friends.
This is a must read.

I will be recommeding this to everyone I know.
Thank you Netgalley and the publisher Lioncrest Publishing
I am captivated after reading the great Forward and Introduction
I just downloaded Struggle Well by Ken Falke & Josh Goldberg. I am captivated after reading the great Forward and Introduction. I look forward to learning more about Post Traumatic Growth and know that it will help my family overcome the trauma created by battling a critical cancer like leukemia for many years. Thanks to Ken & Josh for sharing their experiences. A special thanks to Captain Charlie Plumb for his service and representing the many men and women that defend our great nation daily. Great read and highly recommended.
Grounded, relatable, and actionable advice for overcoming trauma
Ken & Josh's work successfully approaches the crucial aspects of recovering from trauma. Their work is grounded, candid, direct, and relatable to anyone who's experienced adversity. They expand upon the most salient aspects of post-traumatic growth, including the 5 phases of PTG (education, regulation, disclosure, new positive story, and service), a chapter dedicated to shame, and continuously reinforce a statement that trauma survivors need to internalize: There is nothing "wrong" with you. Thanks for producing this much-needed work. -Josh Mantz, Best-Selling Author and CEO of Darker Souls, LLC.
Great read
This is a great book for anyone who has survived trauma of any kind. It is well written and easy reading and keeps your attention. It has many helpful chapters and it will give you a lot to think about. It has steps to follow to help you, it's not just the authors stories.
Great resource for veterans and their families who also have suffered secondary trauma!
I ordered Struggle Well the day it came out. I have visited Boulder Crest, the beautiful retreat founded by Ken Falke. I went because I lead an organization that assists elderly veterans and someone insisted that I needed to see Boulder Crest. I was unexpectedly emotional during my visit as it was obvious that it was a place of healing for so many. I am the grown child of a Vietnam veteran and I don't think people give much thought to how many 40-somethings are walking around with residual childhood traumas from being raised by Vietnam veterans who certainly did not 'struggle well'. I left Boulder Crest conflicted, so impressed with its environment for post traumatic growth but also with a silent resentment that there was no PATHH for my father, or for the little girl I was back then. So when I heard that whatever was occuring at Boulder Crest was being put into a book, I marked its release date on my calendar. I cannot say enough good things about this book and the path to healing it offers, for veterans and their families who also have suffered secondary traumas.
This is such an important book for anyone struggling with...
This is such an important book for anyone struggling with trauma. Very inspirational insights on Post-Traumatic Growth from two people who have lived through trauma themselves and who have gone on to help many people.
This book is the combat veteran's best friend...
A book written in language that reaches the veteran. I felt like I could identify with the personal stories and the program that is laid out. BCR and Ken Falke have laid out a path forward for our veterans. Please share this book and BCR with people in need. This isn't a book to just make you feel better about your combat experiences, this is a book that helps you take all the negative and make it into a positive. Fellow vets, we aren't broken, we are different, and different in a very good way.
Five Stars
Great book, excellent read about veteran's and what they go through.
As a healthcare provider I particularly find this a useful tool for my patients
Everyone in life will face struggles at one time or another. This book gives you practical tools to face those struggles and grow from them. Who doesn't want to live a more meaningful, fulfilling and purposeful life? Everyone should read this. As a healthcare provider I particularly find this a useful tool for my patients! Thank you Ken & Josh!
Important read for anyone who has suffered a traumatic event
Great book by two great men. Thank you for writing it.
This book is an amazing tool to identify and organize the most important aspects...
This book is an amazing tool to identify and organize the most important aspects of your life, and how to improve each of them in a reasonable and sustainable manner.